Process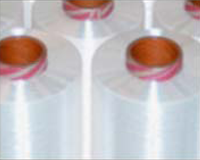 01.yarn
HMLS & High tenacity Nylon6, Nylon66, Polyester, Glass fiber, Aramid, etc.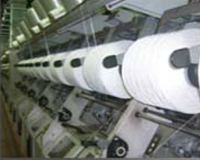 02.Twisting
Yarn is twisted according to customer's specification to achieve proper physical properties & improve dynamic fatigue specially Direct cablers offer excellent quality and productivity.
03.Dip solution make-up
Internally developed dip solution for high adhesion with each application and customer.
04.Let-off
The special creels allow us to maintain constant let-off tension on each yarn/cord
05.Heat Treating
Greige cord is coated with a liquid adhesive in the heat treating facility equipped with a double dip System with 4 Heating Chambers to fix the mechanical and chemical properties specified by the coutomer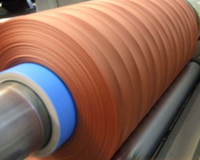 06.Winding
Constant tention control from the let-off to the wind-up by 5 pull roll stands
07.Packaging
Standard export packaging for moisture protection with individual plastic bag or packing with stretch wrap.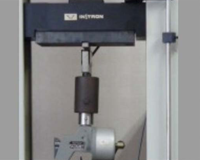 08.Inspection & Delivery
Fully equipped test facilities for the control of incoming raw materials, in-process goods and finished products